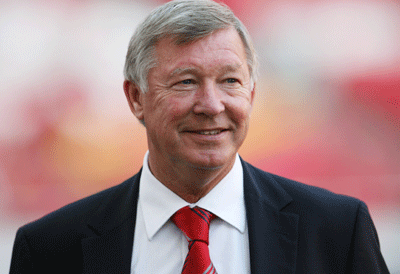 I always love to visit the US. It's similar yet different, fascinating, and different enough to be exotic seeming. It's one of the reasons I love to set stories there.
Orlando, though, is a bit different. During the first week of my stay, I was at a hotel that had as many British and German guests as British. And the TV in the main bar was tuned to a station that showed the footie results (that's soccer to you!) I was enthralled to see Martin O'Neill, manager of Aston Villa, talking about the latest games and I totally lost track of the conversation at my table. The Brits crept closer to the TV and when Fergie appeared, there was an audible sigh of admiration.
We're getting to the end of the season here, and in any sport, that's the time for last-minute efforts, finals in the various competitions and so on, so it's getting really exciting.
Ah, Fergie!
On another point, the third Richard and Rose book, Venice has been released over at Samhain. Check it out, it's the hottest yet!
http://www.lynneconnolly.com/Venice.html